A '78 graduate of the University of Ibadan (Nigeria), Dr. Michael Trimnell obtained his E.C.F.V.G. certification at the College of Veterinary Medicine of Iowa State University in 1991. He went on to secure licenses to practice veterinary medicine in New York, Illinois, Michigan, Iowa, and California. In 2002, Dr. Trimnell decided to leave the hectic megapolis of LA, where he had been practicing for a decade, to establish the Cal City Pet Clinic, right here in California City. Dr. Trimnell finds comfort in having the ability to help care for your pets' health and well-being.
---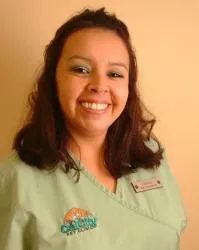 Gloria joined the Cal City Pet Clinic family very early on, in 2003. Through her dedication and hard work as Veterinary Technician and Hospital Organizer, Gloria has made it her mission to ensure the quality of health care received at Cal City Pet Clinic exceeds clients' expectations. It brings great satisfaction to Gloria to be a vital part of the community through her work at Cal City Pet Clinic .
---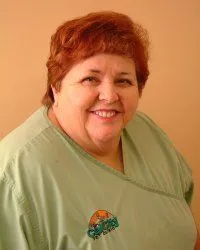 In Memoriam
Our receptionist Susan's smile and her delightful British accent and humor had been greeting Cal City Pet Clinic clients and their pets since 2003. Her love for animals and her effective communication skills with our two legged friends had made Sue a central member of our team. She remains stamped in the heart of the Cal City Pet Clinic family.